Advantages and disadvantages of a cylinder verses a combi boiler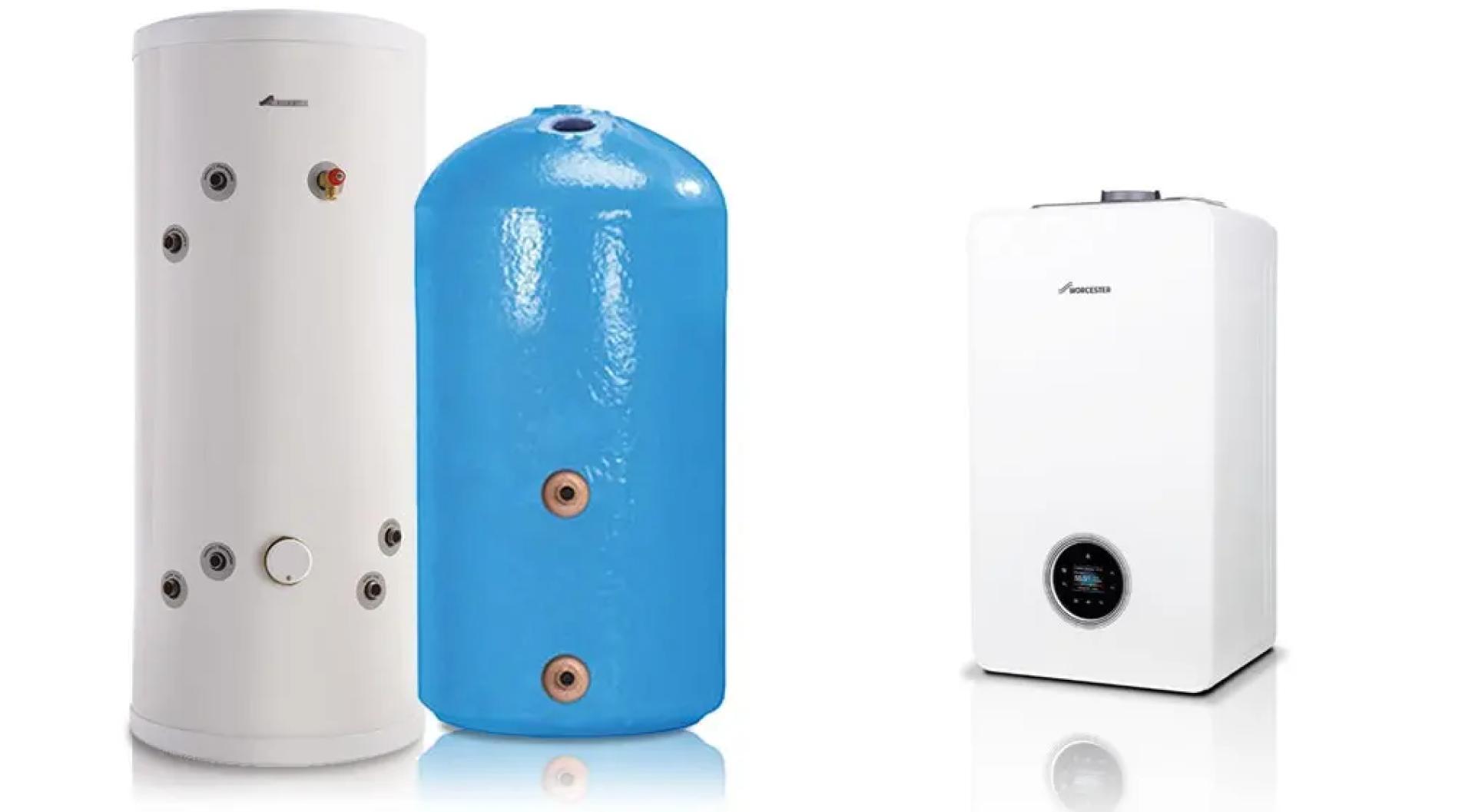 These days it is most common to have a combination (combi) boiler installed in any new home, but in older homes should you upgrade your standard system to a combi or stick with an improved standard boiler and cylinder?
In a nutshell, combi boilers do all of the work inside the boiler itself, meaning water is only heated on demand when the tap is opened or the heating set to turn on.
Find out more about combi boilers.
Standard or system boilers, however, do the jobs separately requiring a cylinder and/or header tank to store water after it is heated and then releasing this to the taps as they are opened.
Find out more about standard boilers, system boilers and cylinders.
So which is best?
standard or system boiler with cylinder
PRO

Suitable for large households with high water demand e.g. 3 or more bathrooms.

PRO

The gravitational force can maintain household pressure even when mains pressure is reduced due to high demand outside the home.

PRO

Most compatible in older properties with conventional heating systems.

PRO

Easy replacement or installation in properties with this type of system already.

CON

Additional space is required for the cylinder and a vertical distance e.g. loft space required for a header tank.

CON

Once the scheduled heating goes off the coil in the tank cools and the water cools. Good insulation around the tank is essential.

CON

Once the hot water in the tank is used up you have to wait for the subsequent water to be heated before it can be used. A full bath or multiple showers may not be possible.

CON

Using the immersion heater takes time and can be expensive.
combi boiler
PRO

On demand hot water is faster and fresher and will not run out like a tank that would empty.

PRO

They take up less space as a cylinder and tank are not required.

PRO

More cost effective as water is only heated up when needed and they are up to 90% efficient.

PRO

They are easy to install as less pipework is required.

CON

In larger properties a combi would struggle to meet high demand.

CON

They are more complex and so require higher maintenance and greater risk of failure.

CON

Slower water rate from the mains than from a storage cylinder.

CON

In the event of a breakdown you would lose both heating and hot water.
So really, it depends on the size of your property, your current system and your lifestyle and Evolve My Boiler can help you determine the very best option for your property with our simple online quote system.
See what options are available for YOUR property here
Further down the line, the Government are pushing towards even more economical systems, such as ground source or air source pumps, being installed. While still in their infancy currently, advances in their technology will see them become cheaper and far more economical than any current system.
Published: 24 May 2022