Back Boiler Replacement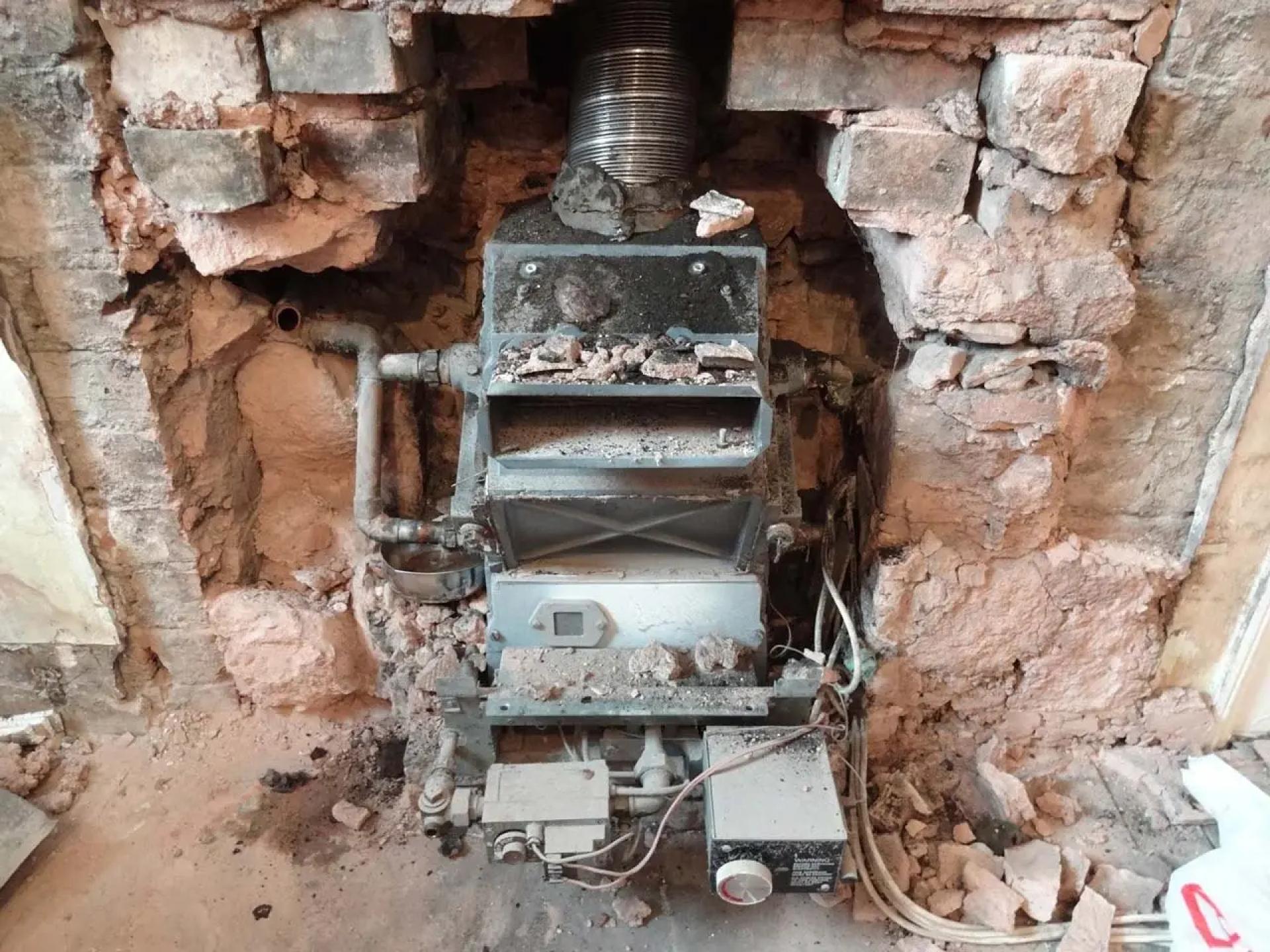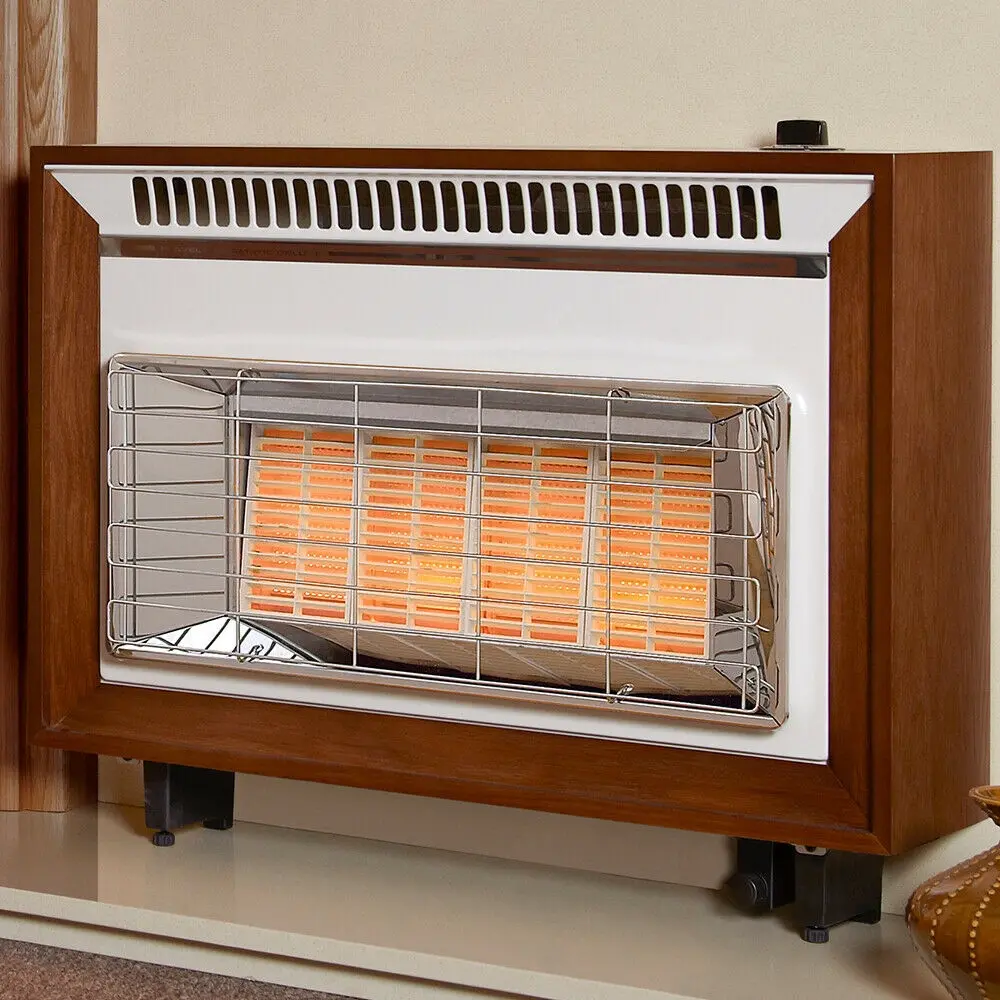 Surprisingly, there are still quite a lot of back boilers around. Really popular in the 1970s and 1980s, they consisted of a fire at the front with a boiler unit at the back, hence the name back boiler, and were typically installed in 2, 3 and 4 bedroom houses.
Space-saving
The biggest advantage was that space needed for the boiler unit could be taken up by the builders opening up the chimney at the back of the fire rather than it wasting useful floor space, especially useful in the days when kitchens were generally smaller rooms.
The fire and back boiler were both connected and shared a flexible flue that went up the complete length of the chimney, terminating with a purpose-made metal chimney pot and releasing all the gases together.
However, as with more modern standard boilers, these heating systems did typically require a hot water cylinder and a header tank.
100% of the time its always a combi being fitted when doing a back boiler replacement.
How Much Does A New Boiler Cost?
Boilers come in all shapes and sizes, but once you've narrowed down the size you need, how do you know what it might cost? We explain what a typical boiler installation might cost and what factors can affect the price.
Inefficient
Back boilers are no longer installed as they were only around 65% efficient and harder to maintain. Briefly, manufacturers made more efficient condensing back boilers, but these never really took off due to the price and amount of work. It was far cheaper to fit a new boiler in a different location.
If you're looking for a new boiler as a back boiler replacement, the best option by far is converting to a combi boiler as these work best in modern-day house types and they combine both hot and cold water into one unit removing the need for space-taking water tanks. Another benefit is that these are 25-35% more efficient than back boilers. Combi boilers only heat the hot water when you need it, saving on wasted energy that's lost in the airing cupboard. They also use less space because they take up much less room than a traditional boiler, sometimes fitting inside a standard kitchen cupboard.
What's involved with upgrading to a combi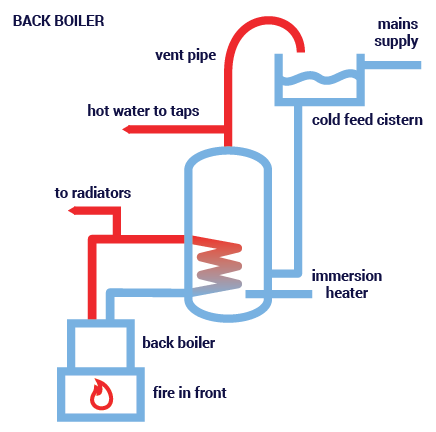 It is not as messy a job as you may think.
First things first – lay dust sheets, do a gas test and ensure safe isolation of the boiler from the electrical circuit. Then we need to drain the water from the heating system. With back boilers, there's usually a drain cock near either the pipework or on the boiler itself. Depending on the configuration, we attached a hose to a drain and start emptying the radiators as well.
There is no wrong order now, it all depends on the installer's methods and procedures.
Disconnecting and removing the front gas fire can be a bit dusty so it's a good idea to have a vacuum handy to remove any as it comes out and also cleans any fallen soot.
Now it's the boiler's turn. The gas pipe, central heating pipes, electrical connections and flexible flue liner are disconnected, and the gas pipe will need cutting back and to be blanked off.
There will be the last bit of water to collect then it can be taken outside and put to one side.
The central heating pump will now be removed and any pipework that needs converting can be done.
The hot water cylinder and tanks can now be disconnected and removed, and any redundant pipework can come out.
Your new boiler can now be fitted. By far, the most common place is in the airing cupboard as the hot, cold and central heating pipes are already there, but they are also commonly installed in the kitchen. Compact combi boilers can be small enough to fit inside a standard kitchen cupboard unit.
The flue will terminate vertically through the roof of the boiler and is then fitted horizontally to the outside if the boiler is placed on an outside wall, or vertically through the roof if the boiler is on an inside wall.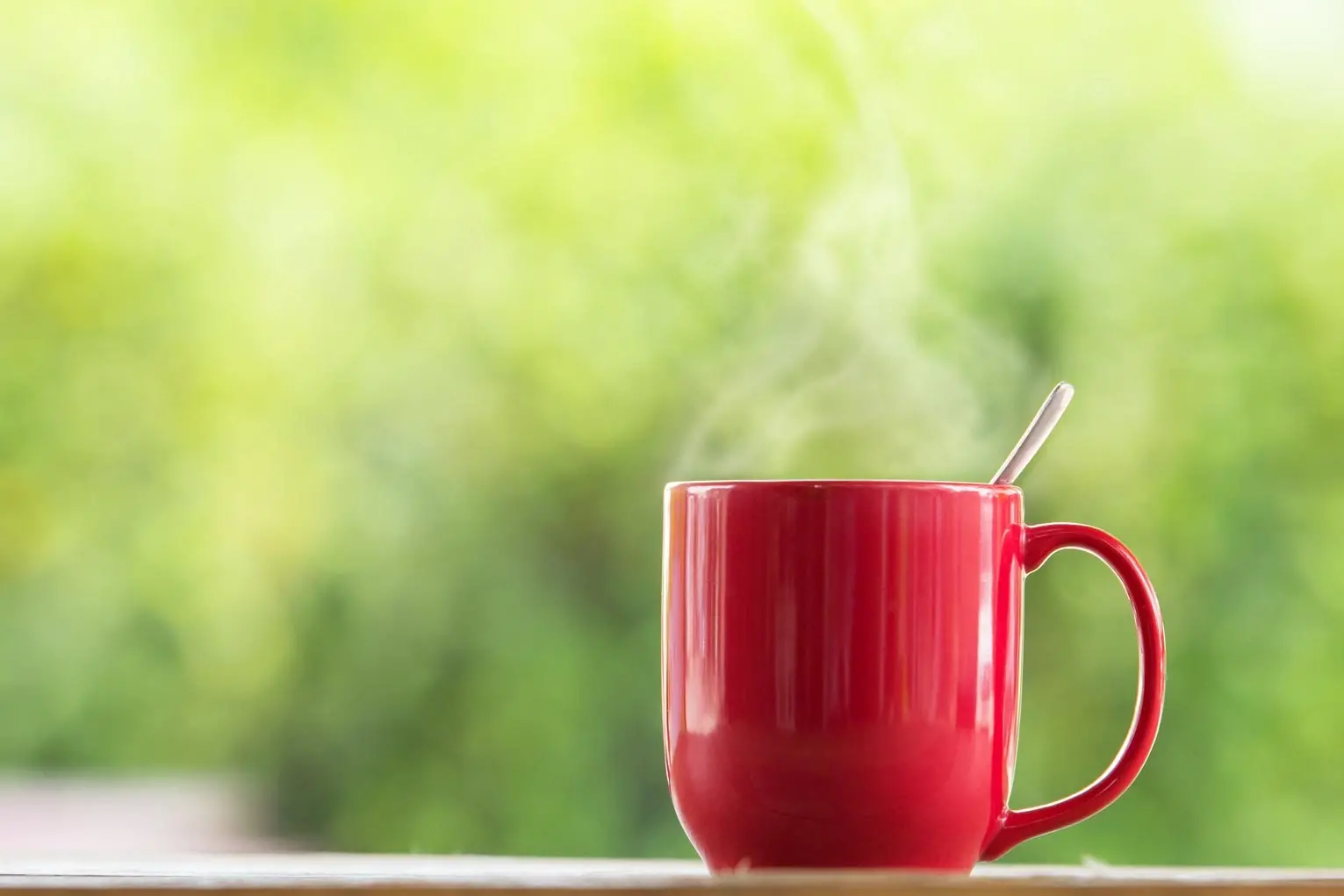 We've also got to consider the gas pipe. Depending on the age and size, the pipe can be either picked up on the landing or a new pipe will need to be run back to the gas meter.
The final stages are a full system flush, installing the heating thermostat and controls, commissioning the job and handover to the customer. The new boiler will be registered on your behalf to activate the warranty and all instruction manuals will be left with you and the engineer will answer any questions you may have.
This covers the main part of the installation and it's been written to give an idea of what's involved, however, no two jobs are the same but equally are not a million miles apart either.
Costs
A back boiler conversion does sound like a big job, but when done correctly it can be not much more work than a standard boiler to combi conversion.
Prices can range from around £2,300.00 £3,500.00 to upgrade depending on the make and size of the chosen boiler and any additional work that may be involved in your particular circumstances for back boiler replacement.
You can use our new boiler quote tool to find your own personalised price
Published: 19 May 2022