What Happens During A Boiler Installation?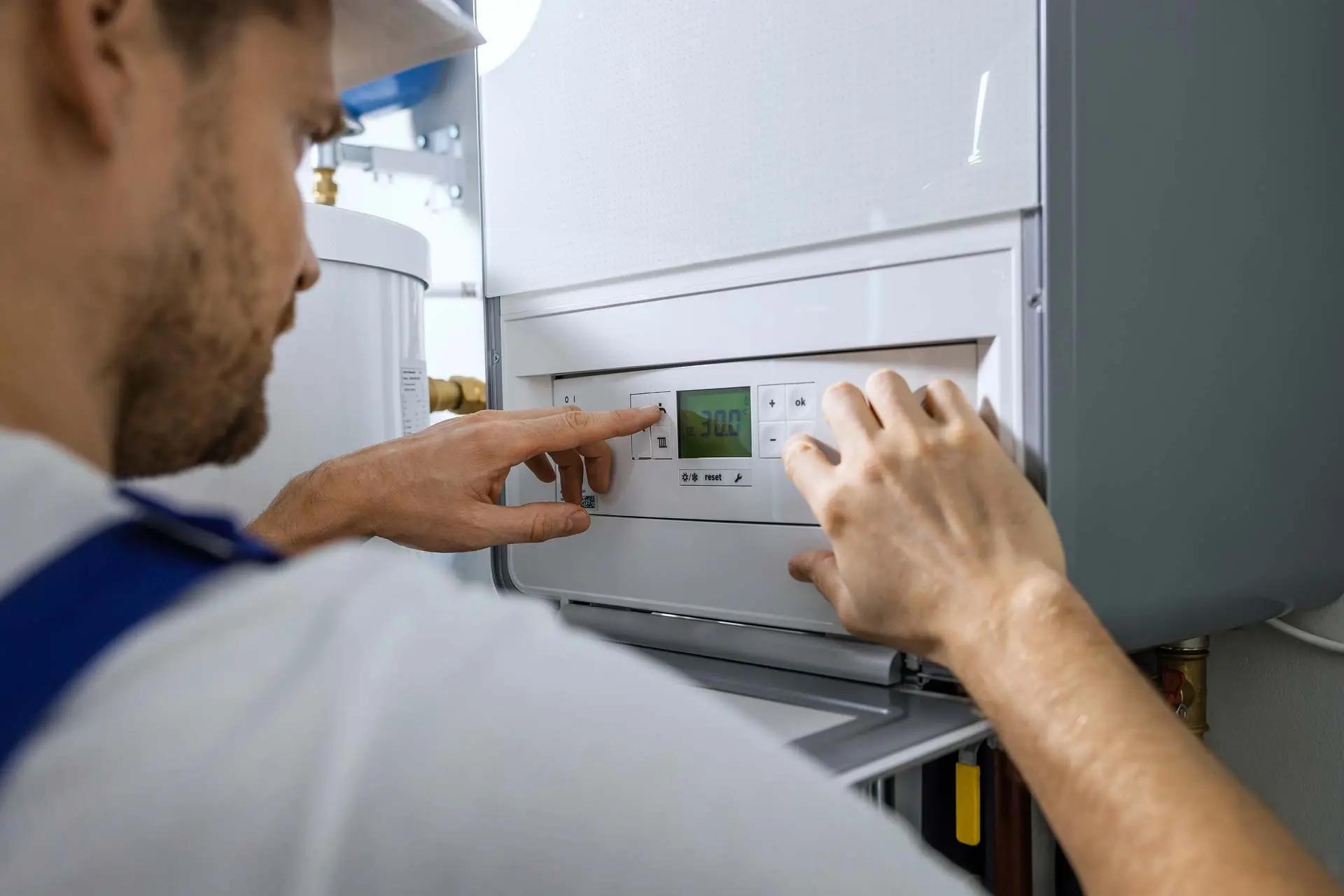 EXTRA OFFER!
Use our free online quote system to find YOUR boiler and receive an extra £25 off your fixed price!
Having a new boiler installed can seem like a very daunting job. Will I be without heating and hot water for a long time? Will it make a mess? Here we try to outline what happens during a standard installation but if you have any questions please just get in touch.
Preparation
There isn't much you need to do before our engineer arrives but if you could move anything surrounding your current boiler or, if applicable, any water tanks and cylinders that would be great. This ensures we can get the work done as quickly as possible and prevent any possible breakages. We are fine with pets but if they are particularly friendly it may be a good idea to try and keep them out of the way too 🐕
EXTRA OFFER!
Use our free online quote system to find YOUR boiler and receive an extra £25 off your fixed price!
The installation
Our engineer will be in touch with you prior to the job commencing to introduce themselves and confirm all is still ok.
They will arrive on the day of installation at around 8am and will have everything they need already on the van. They are trained to use floor and surface coverings to protect your property so these will be laid out immediately. Depending on the size of the job, we may be there for only a few hours, or we may need to return the next day but they will let you know this during the day. After the job is completed, everything is tested and made sure to be safe and functioning, and all debris and rubbish removed. We pride ourselves on leaving your property as we found it (only warmer!).
How Much Does A New Boiler Cost?
Boilers come in all shapes and sizes, but once you've narrowed it down to the size you need, how do you know what it might cost? We explain what a typical boiler installation might cost and what other factors can affect the price.
It is also our job to notify Gas Safe and Building Control as required, and we will register your new boiler and filter to activate your guarantee.
Payment is due upon completion and can be made by cash, card or bank transfer.
Interested? Use our tool to find YOUR new boiler now!
Aftercare
All being well, you won't need us after the job is complete but if you do we are only a phone call away. Give us a call or drop us an email with any issues and we will get right back to you.
To maintain your guarantee your boiler will need to be serviced each year to ensure it is still running perfectly. Just give us a call when it is due and we will be happy to book you in.
Talk to us
We can advise on any situation and fully explain what work would need doing to upgrade your boiler or system. We offer a range of boiler choices and an instant fixed price quote that remains valid for 3 months. We provide you with all the information you'll need to make your decision.
Click here to find the range of boilers tailored to YOU
Or call us to discuss your needs
Published: 10 November 2021