Different Types of Boiler System > Combi Boiler
Here at Evolve Maintenance we have been undertaking combi boiler replacement and installing new combi boilers across for many years. By using our online boiler quote tool or giving us a call we can advise the best replacement boiler model for your every day needs and give you a great price and a fixed price guarantee for boiler and installation. We will find a time most convenient to you, including weekends, and we're usually in and out in just 1 day.
About Combi Boilers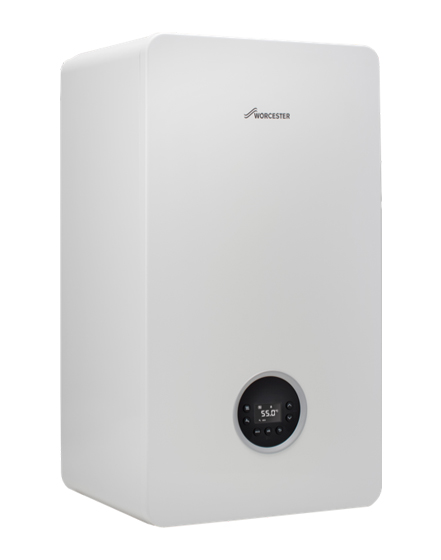 A combi boiler, or combination boiler, are the most popular type of boiler today. Simply put they make hot water and heat your system up in one unit. They send hot water directly to your taps and radiators without the need to heat up the water in a storage tank first so there is no need for an additional hot water cylinder and a cold fill cistern or a header tank above thus saving you space and time.
They can be identified easily by the amount of pipes, they have typically 6-7.
You get as much hot water as you need however often you need it.
Mains pressure water, taps and showers fed with power.
There's no need for a hot water cylinder or any cold water tanks.
Great for space saving, some are designed to fit a kitchen cupboard.
Lower costs - installation time is reduced as there are no tanks to fit.
They are most suitable if:
You are happy with your current system and want a like for like replacement.
You are limited with space and don't want additional tanks or cylinder.
You want instant hot water on demand.
Condensing Boiler
A condensing boiler is one that includes a Flue Gas Heat Recovery System. This means that the heat produced by the gases burnt during heating is re-used to additionally heat the water therefore lowering energy bills and reducing the boiler's carbon footprint.
Since 2005 all new boilers have, by law, had to be condensing. After that date there was a criteria that still allowed none-condensing boilers to be fitted, although very few were as the flexibility of new boilers meant that they could be fitted almost anywhere.
You can identify a condensing boiler by the white steam emitted from the white plastic flue outside. Non-condensing boilers normally have a metal flue and the gases may not be visible because they're much hotter than those from a condensing boiler.
For further information on our new boiler installation and boiler replacement services across , please give us a call or send us a message