Vaillant Boiler Replacement and Installation
About Vaillant
As one of Europe's leading heating technology manufacturers Vaillant UK's award-winning products are renowned for their reliability, performance and efficiency. They are part of the family-owned Vaillant Group that have had a leading presence across 20 countries for more than 140 years and are regarded as pioneers of the first combination boilers on the market.

Vaillant's ecoTEC plus range of condensing boilers are extremely popular with customers and a favourite amongst engineers for it's ease of installation and servicing. They were awarded a Which? Best Buy in 2016 for customer satisfaction.
The group are keen to focus on the environment and developing energy-saving and eco-friendly products is a priority.
Vaillant currently supply:
Natural Gas Boilers
LPG (Bottled Gas) Boilers
Hot water cylinders
Renewable technologies such as heat pumps and solar water heating systems
Controls and accessories
About Vaillant's range of boilers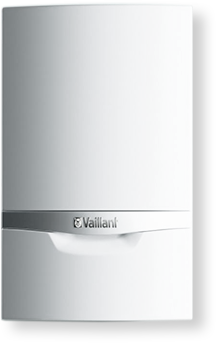 Vaillant's premium combi boiler is the ecoTEC exclusive with Green iQ combining quality with efficiency and eco-friendliness. Not only does it run super efficiently but at the end of it's life up to 85% of it's parts are recyclable.
Mid-range boilers are the ecoTEC plus and ecoTEC pro, built for high performance and efficiency as well as precision heating for affordability, and the ecoFIT pure combi, a slimline compact boiler for smaller homes.
The ecoTEC plus combination store includes a built in water storage unit to provide hot water within 5 seconds and up to 20 litres per minute making it an ideal solution for larger homes and families.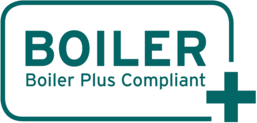 Vaillant also offer the same excellence in it's range of regular and system boilers. The ecoTEC plus regular and the ecoFIT pure regular open vent boilers and the ecoTEC plus system and ecoFIT pure system boilers. They also offer the premium ecoTEC exclusive with Green iQ system in this range with their unique Green iQ mark for ultra efficiency and smart technology.
All new boilers come with a warranty from the boiler manufacturer. This means that if you experience a genuine fault with the boiler during the 'warranty period', the manufacturer will repair the boiler free of charge. The majority of Vaillant boilers come with a 2-5 year warranty. This can be extended to a 7-10 year warranty when fitted by a Vaillant advance installer.
A summary of Vaillant's full range
Boiler Model
Sizes Available
Efficiency
Warranty
Combi Boilers
ecoFIT pure
25kW | 30kW | 35kW
89% - 89.4%
2 years
ecoTEC pro
24kW | 28kW | 30kW
89.3%
2 years
ecoTEC plus
25kW | 32kW | 35kW | 38kW
89.3%
5 years
ecoTEC plus store
38kW
89.3%
5 years
ecoTEC exclusive
35kW | 43kW
89.6% - 89.7%
5 years
Standard Boilers
ecoFIT pure regular
12kW | 15kW | 18kW | 25kW | 30kW | 35kW
87.9% - 89.8%
2 years
ecoTEC plus regular
12kW | 15kW | 18kW | 24kW | 30kW | 35kW
89.2% - 89.3%
5 years
System Boilers
ecoFIT pure system
12kW | 15kW | 18kW | 25kW | 30kW
94%
2 years
ecoTEC plus system
12kW | 15kW | 18kW | 24kW | 30kW | 37kW | 48kW | 64kW
89.2% - 89.7%
5 years
ecoTEC exclusive
27kW
89.6%
5 years
For further information on our new boiler installation and boiler replacement services across , please give us a call or send us a message